Here is our May 3, 2021 round-up of Spring book recommendations from GGP Staff. Click on the covers to go to any book to find out more and order a copy. If you'd like to view a recording of the event, you can find it at the bottom of this post.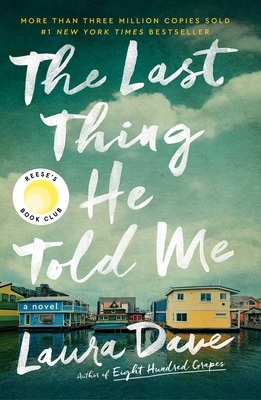 by Laura Dave
A gripping mystery about a woman who thinks she's found the love of her life—until he disappears.
On sale Tuesday, May 4, 2021.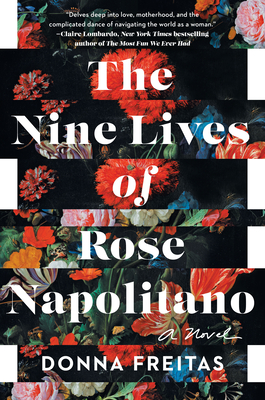 by Donna Freitas
THE NINE LIVES OF ROSE NAPOLITANO by Donna Freitas is one of the most original and exquisitely written books I've read this season! What happens when your husband decides he wants a child after you've both decided this wasn't something you wanted from the beginning of your relationship? In a "sliding doors" plot twist see what happens when Rose makes nine different choices. I couldn't put it down!— Kathleen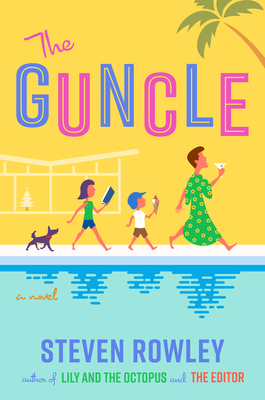 by Steven Rowley
From the bestselling author of Lily and the Octopus and The Editor comes a warm and deeply funny novel about a once-famous gay sitcom star whose unexpected family tragedy leaves him with his niece and nephew for the summer.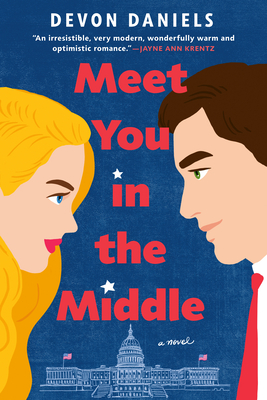 by Devon Daniels
What happens when the person you find most impossible becomes impossible to resist? The Hating Game meets The West Wing in this hilarious across-the-aisle romantic comedy debut about America's least likely couple.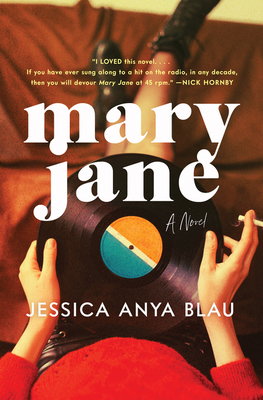 by Jessica Anya Blau
MARY JANE is a celebration of what family is. It's also a book about letting go and learning how to really love each other despite their flaws and to embrace your own talent and creativity.— Kathleen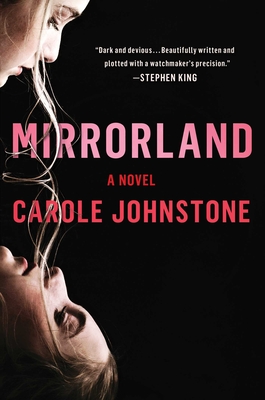 by Carole Johnstone
A twisty, dark, and brilliantly crafted thriller about love and betrayal, redemption and revenge, Mirrorland is a propulsive, page-turning debut about the power of imagination and the price of freedom.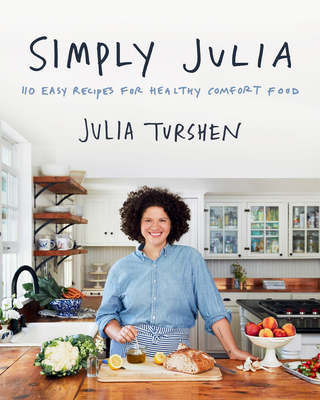 by Julia Tursheen
Beloved New York Times bestselling cookbook author Julia Turshen returns with her first collection of recipes featuring a healthier take on the simple, satisfying comfort food for which she's known.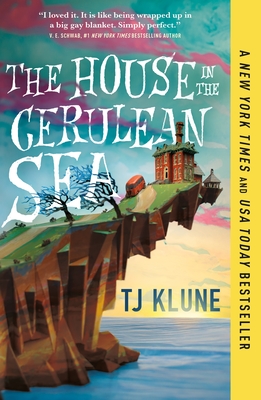 by TJ Klune
I can't say enough good things about this book! In places it is laugh out loud funny, but it's also a serious look at our fear of difference and learning to accept that those differences are what make us special. It's part fantasy, part love story, and all heart. I want to live in the House in the Cerulean Sea and be a part of this magical found family.— Genevieve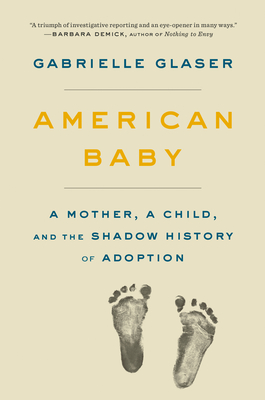 American Baby: A Mother, a Child, and the Shadow History of Adoption
by Gabrielle Glaser
A shocking exploration of the adoption industry between the 1940s and 70s, centered around one mother's experience of having her son forcibly taken from her in 1961. This is everything I love about great nonfiction: an in-depth look at an aspect of our history I had never known about, combined with an emotional persional memoir as mother and son spend decades trying to find each other. The resolution is bitter sweet and unforgettable.— Donna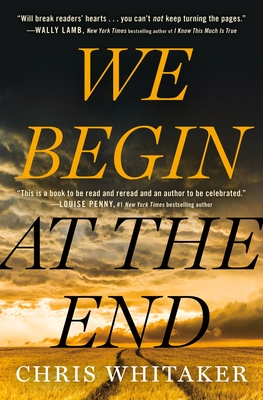 by Chris Whitaker
"A vibrant, engrossing, unputdownable thriller that packs a serious emotional punch. One of those rare books that surprise you along the way and then linger in your mind long after you have finished it."—Kristin Hannah, #1 New York Times bestselling author of The Nightingale and The Four Winds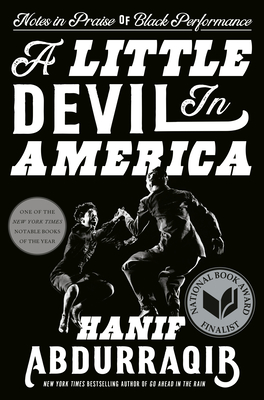 by Hanif Abdurraqib
A stirring meditation on Black performance in America from the New York Times bestselling author of Go Ahead in the Rain
"Whether heralding unsung entertainers or reexamining legends, Hanif Abdurraqib weaves together gorgeous essays that reveal the resilience, heartbreak, and joy within Black performance. I read this book breathlessly."—Brit Bennett, author of The Vanishing Half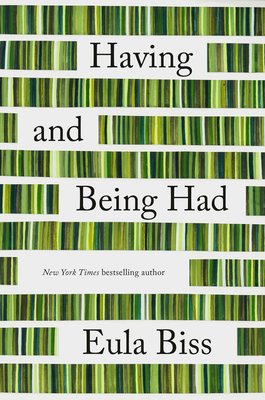 by Eula Biss
Thoughtful essays on capitalism, in particular, navigating it as a woman trying to write. Biss weaves well-known theories and treatises through her examination of her life as she considers the lives of other female writers like Dickenson, Woolf, and Stein. The people in her life, her friends, husband, neighbors appear creating a community of people interacting with her and helping her to sort out her thoughts on life in a capitalist society. — Amy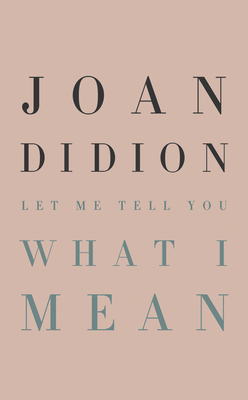 by Joan Didion
From one of our most iconic and influential writers: a timeless collection of mostly early pieces that reveal what would become Joan Didion's subjects, including the press, politics, California robber barons, women, and her own self-doubt.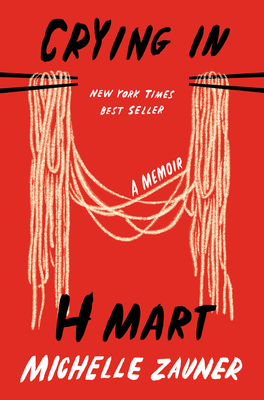 by Michelle Zauner
"Crying in H Mart powerfully maps a complicated mother-daughter relationship . . . Zauner writes about her mother's death [with] clear-eyed frankness . . . The book is a rare acknowledgement of the ravages of cancer in a culture obsessed with seeing it as an enemy that can be battled with hope and strength. Zauner plumbs the connections between food and identity . . . her food descriptions transport us to the table alongside her. What Crying in H Mart reveals is that in losing her mother and cooking to bring her back to life, Zauner became herself." —NPR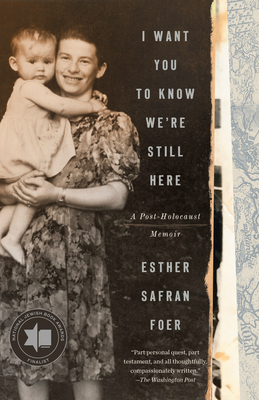 by Esther Safran Foer
"I Want You to Know We're Still Here is a beautiful exploration of collective memory and Jewish history, of Esther Safran Foer's personal quest to find any trace of a murdered sister, to track down the family who saved her father, and to ensure that the names from her family's past live on."—Nathan Englander, author of kaddish.com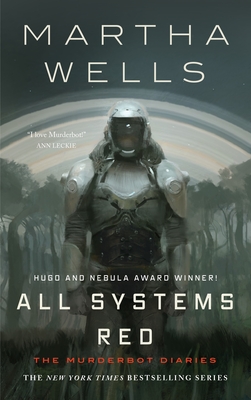 by Martha Wells
I love Murderbot! Funny, cynical and action-packed science fiction adventure. A perfect palate cleanser when you've been reading too much serious material of late— Mike