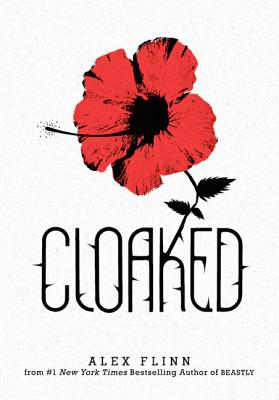 $16.99
Email or call for price.
Description
---
I'm not your average hero. I actually wasn't your average anything. Just a poor guy working an after-school job at a South Beach shoe repair shop to help his mom make ends meet. But a little magic changed it all.
It all started with a curse. And a frognapping. And one hot-looking princess, who asked me to lead a rescue mission.
There wasn't a fairy godmother or any of that. And even though I fell in love along the way, what happened to me is unlike any fairy tale I've ever heard. Before I knew it, I was spying with a flock of enchanted swans, talking (yes, talking!) to a fox named Todd, and nearly trampled by giants in the Everglades.
Don't believe me? I didn't believe it either. But you'll see. Because I knew it all was true, the second I got cloaked.
About the Author
---
Alex Flinn loves fairy tales and is the author of the #1 New York Times bestselling Beastly, a spin on Beauty and the Beast that was named a VOYA Editor's Choice and an ALA Quick Pick for Reluctant Young Adult Readers. Beastly is now a major motion picture starring Vanessa Hudgens. Alex also wrote A Kiss in Time, a modern retelling of Sleeping Beauty; Cloaked, a humorous fairy-tale mash-up; Bewitching, a reimagining of fairy-tale favorites, including Hansel and Gretel, Cinderella, The Princess and the Pea, and The Little Mermaid, all told by Kendra, the witch from Beastly; Towering, a darkly romantic take on Rapunzel; and Mirrored, a fresh spin on Snow White. Her other books for teens include Breathing Underwater, Breaking Point, Nothing to Lose, Fade to Black, and Diva. She lives in Miami with her family. Visit her online at www.alexflinn.com.