The Hellbound Heart (Mass Market)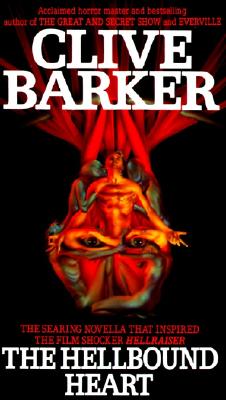 $6.99
Email or call for price.
Description
---
From his Books of Blood to The Damnation Game, Weaveworld, and The Great and Secret Show, to scores of short stories, bestselling novels, and now major motion pictures, no one comes close to the vivid imagination and unique terrors provided by Clive Barker.
The Hellbound Heart is one of his best, a nerve-shattering novella about the human heart and all the great terrors and ecstasies within its endless domain. It is about greed and love, lovelessness and despair, desire and death, life and captivity, bells and blood. It is one of the most dead-frightening stories you are likely to ever read.
About the Author
---
Clive Barker is the bestselling author of twenty-two books, including the New York Times bestsellers Abarat; Abarat: Days of Magic, Nights of War; and The Thief of Always. He is also an acclaimed painter, film producer, and director. For twelve years Mr. Barker has been working on a vast array of paintings to illuminate the text of The Books of Abarat, more than one hundred and twenty-five of which can be found within this volume.
Mr. Barker lives in California. He shares his house with seven dogs, three cockatiels, several undomesticated geckoes, an African gray parrot called Smokey, and a yellow-headed Amazon parrot called Malingo.