Mystery of the Roman Ransom (Paperback)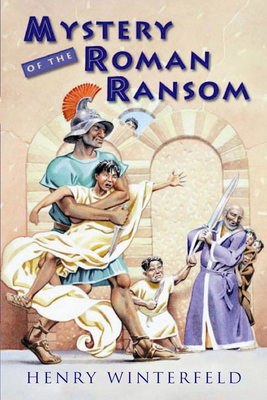 $7.99
Email or call for price.
Description
---
In these two delightful history-mysteries, seven boys in Ancient Rome solve strange crimes . . . thanks to some help from their cranky teacher, a little bit of logic, and a lot of amusing misadventure.

It seems the boys can get nothing right: Their teacher's fiftieth birthday is long past (they should have done their math homework); the servant they bought as a present for his birthday isn't just your run-of-the-mill Gaul slave but a courier running for his life; and, to top it all off, the message he's carrying requests the assassination of a Roman senator—the father of one of the boys.
About the Author
---
Henry Winterfeld (1901-1990) was born in Germany. He began writing for children in 1933, when he wrote Trouble at Timpetill to entertain his son, who was sick with scarlet fever. He went on to write a number of children's books, which have been published around the world.
 
Praise For…
---
"For those of you who enjoyed the delightful and witty Detectives in Togas: those seven irrepressible young detectives are back again. . . . Glorious fun abounds on each page, making this a most welcome sequel indeed."--Publishers Weekly