Uchi: The Cookbook (Hardcover)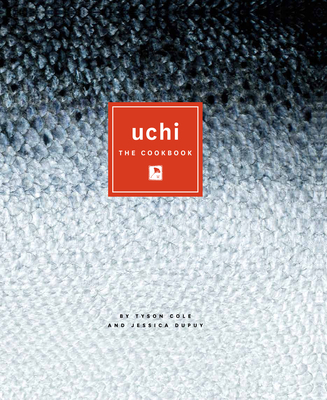 $39.95

Usually Ships in 1-5 Days
Description
---
For chef Tyson Cole, sushi has always been more than just food; it's an expression of his love and respect for Japanese culture. Having now devoted more than a decade of his life to the skill, art, and discipline of being a sushi chef, Cole's sole purpose is simple: to create the perfect bite.
Cole delivers that perfect bite every day at Uchi, his Austin restaurant. Since 2003, Uchi has received national acclaim for stretching beyond the borders of traditional Japanese sushi. "Ingredients and flavors from all over the world are easily accessible now," Cole says. "The cuisine I create is playfully multicultural, mixing the Japanese tradition with tastes that inspire me." Uchi's prominence in the evolution of Japanese cuisine has garnered the restaurant four James Beard Award nominations, as well as a spot for Cole on Food and Wine magazine's list of "Best New Chefs."
With their first cookbook, the team at Uchi invites sushi lovers and novices alike to explore their gastronomic boundaries with some of the restaurant's most celebrated recipes: a crisp melon gazpacho adorned with luscious morsels of poached lobster, for instance, or the polenta custard, corn sorbet, and corn milk dessert—a blissful homage to summer corn. Uchi: The Cookbook also presents the story of Tyson Cole, from dishwasher to restaurant owner; an account of the current state of American sushi; and a primer on the ins and outs of this sophisticated, yet artful cuisine.
About the Author
---
Tyson Cole cooked in Tokyo, New York, and Austin, Texas, before opening Uchi to great acclaim in 2003. His second restaurant, Uchiko, opened in Austin in 2010.
Jessica Dupuy has written for National Geographic Traveler, Texas Monthly, Texas Highways, and Fodor's Travel Publications.