Animal Growth Regulation (Critical Issues in American Psychiatry) (Hardcover)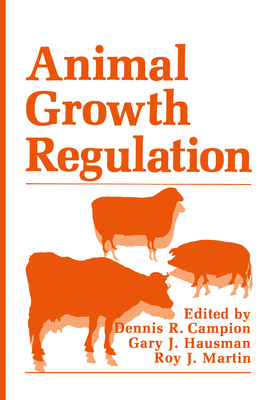 $139.99
Email or call for price.
Description
---
The biotechnological advances of recent years have put us on the brink of unprecedented gains in animal productivity. Manipulation of animal growth rate and composition of gain is now possible by a variety of techniques. Ex- amples include ingestion of beta-adrenergic agonists, injection of somatotropin, castration, immunization, and gene insertion. Animal Growth Regulation ad- dresses modem concepts of growth regulation with an emphasis on agricul- turally important animals. This emphasis is not exclusive, as many situations exist in which the only information available was generated in other species, and this information has been included for the sake of clarity and completeness. However, because of the overall orientation of this volume, particular attention has been given to the regulation of skeletal muscle, adipose tissue, and bone growth. Certain hormones and growth factors have a profound influence on growth regulation and this basic physiological knowledge is being harnessed to maniplilate growth. Thus, considerable emphasis has been given to growth hor- mone-somatomedinlinsulinlike growth factor regulation of cell and tissue growth. The involvement of peptides coded by protooncogenes and of negative growth regulators, such as transforming growth factor-l3, represents an emerging area of molecular biology wherein basic knowledge offers potential exploitation for growth manipulation. Opportunities also exist for regulation of protein turn- over, especially from the standpoint of protein degradation. Therefore, a place was reserved for these topics in order to provide relevant basic knowledge.