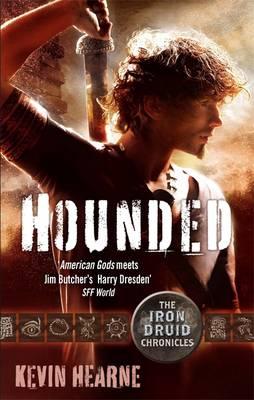 $18.25
Email or call for price.
Description
---
The first in an original, back-to-back three-book series about Atticus O'Sullivan, last of the Druids. Celtic mythology and an ancient Druid with a modern attitude mix it up in the Arizona desert in this witty new fantasy series.--Kelly Meding, author of "Three Days to Dead." Original.
About the Author
---
Kevin Hearne is a native of Arizona and really appreciates whoever invented air-conditioning. He graduated from Northern Arizona University in Flagstaff and now teaches high school English. When he's not grading essays or writing novels, he tends to his basil plants and paints landscapes with his daughter. He has been known to obsess over fonts, frolic unreservedly with dogs, and stop whatever he's doing in the rare event of rain to commune with the precipitation. He enjoys hiking, the guilty pleasure of comic books, and living with his wife and daughter in a wee, snug cottage.