The Seventh Raven (CD-Audio)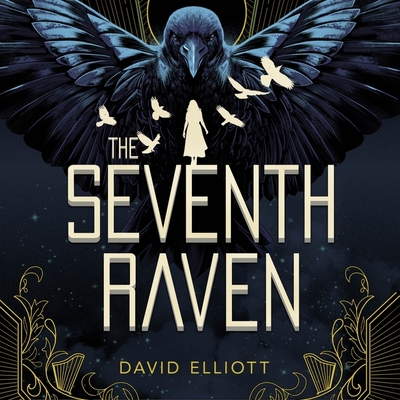 $17.99
Email or call for price.
Description
---
Best-selling author David Elliott examines the timeless themes of balance, transformation, and restoration in this evocative tale about a girl who will stop at nothing to reverse a curse that turned her seven brothers into ravens. 

And these are the sons
Of good Jack and good Jane
The eldest is Jack
And the next one is Jack
And the third one's called Jack
And the fourth's known as Jack
And the fifth says he's Jack
And they call the sixth Jack
But the seventh's not Jack
The seventh is Robyn
 
And this is his story

When Robyn and his brothers are turned into ravens through the work of an unlucky curse, a sister is their only hope to become human again. Though she's never met her brothers, April will stop at nothing to restore their humanity. But what about Robyn, who always felt a greater affinity to the air than to the earth-bound lives of his family?

David Elliott's latest novel in verse explores the unintended consequences of our actions, no matter our intentions, and is filled with powerful, timeless messages teased from a Grimms' fairy tale. Black-and-white illustrations throughout by Rovina Cai. 
About the Author
---
David Elliott is a NY Times bestselling children's author. His many titles include: And Here's to You!, The Transmogrification of Roscoe Wizzle, The Evangeline Mudd books, Finn Throws a Fit!, Jeremy Cabbage and the Living Museum, and In the Wild. His most recent titles include On the Wing, This Orq. books, and Nobody's Perfect.  Born in Ohio, David has worked as a singer, a cucumber washer, and a popsicle stick maker. Currently, he lives in New Hampshire with his wife and a three-footed dog. If you'd like to know more about David and his books, visit him at davidelliottbooks.com or follow him on Twitter @DavidElliott10.