Introduction to Sustainable Energy Transformation (Paperback)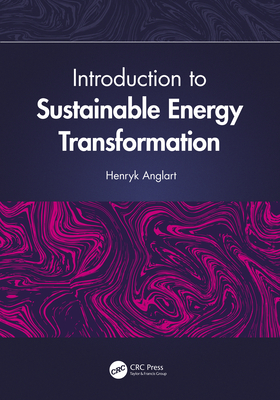 $99.95

Usually Ships in 1-5 Days
Description
---
This textbook provides an accessible introduction to various energy transformation technologies and their influences on the environment. Here the energy transformation is understood as any physical process induced by humans, in which energy is intentionally transformed from one form to another.
This book provides an accessible introduction to the subject: covering the theory, principles of design, operation, and efficiency of the systems in addition to discerning concepts such as energy, entropy, exergy, efficiency, and sustainability.
It is not assumed that readers have any previous exposure to such concepts as laws of thermodynamics, entropy, exergy, fluid mechanics or heat transfer, and is therefore an ideal textbook for advanced undergraduate students.
Key features:
Represents a complete source of information on sustainable energy transformation systems and their externalities.
Includes all existing and major emerging technologies in the field.
Chapters include numerous examples and problems for further learning opportunities.
About the Author
---
Henryk Anglart is a professor of Nuclear Engineering at the KTH Royal Institute of Technology, Stockholm, Sweden, and at the Warsaw University of Technology (WUT), Warsaw, Poland. He received his MSc from WUT and his PhD from the Rensselaer Polytechnic Institute, Troy, NY. After his eighteen-year career as a research and development engineer at Westinghouse in Sweden, he accepted a tenure position at KTH, where he has supervised many PhD students and post-doctoral fellows, and has taught several courses in nuclear engineering. In addition to research and teaching, prof. Henryk Anglart was serving for a long time as head of Reactor Technology Division and Deputy Director of the Physics Department. He is currently a Director of Nuclear Technology Center at KTH. Prof. Henryk Anglart authored and co-authored over 200 journal, conference and other scientific publications. He is also an author of three textbooks used in teaching of nuclear engineering courses at WUT and KTH.