The Alchemyst (Library Binding)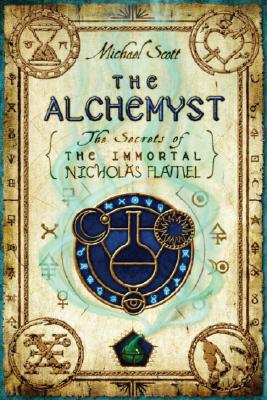 Staff Reviews
---
A guest review from Clayton, a young book lover who frequents GGP:
In this book, the main characters are Sophie and Josh Newman. They find out that they have to leave with Nicholas Flamel and flee their hometown to save the world. You might know about Nicholas because of Harry Potter, but Nick is more different than we realize. (Personally, I like this book series because the world might end, and the two things that are in the way are a couple of teenagers.)
— Clayton
Description
---
He holds the secret that can end the world.

The truth: Nicholas Flamel was born in Paris on September 28, 1330. Nearly 700 years later, he is acknowledged as the greatest Alchemyst of his day. It is said that he discovered the secret of eternal life.

The records show that he died in 1418.

But his tomb is empty.

The legend: Nicholas Flamel lives. But only because he has been making the elixir of life for centuries. The secret of eternal life is hidden within the book he protects—the Book of Abraham the Mage. It's the most powerful book that has ever existed. In the wrong hands, it will destroy the world. That's exactly what Dr. John Dee plans to do when he steals it. Humankind won't know what's happening until it's too late. And if the prophecy is right, Sophie and Josh Newman are the only ones with the power to save the world as we know it.

Sometimes legends are true.

And Sophie and Josh Newman are about to find themselves in the middle of the greatest legend of all time.
About the Author
---
An authority on mythology and folklore, Michael Scott is one of Ireland's most successful authors. Writing in genres of fantasy, science-fiction, horror, and folklore, he was hailed by the "Irish Times "as "The King of Fantasy in These Isles." He lives and writes in Dublin, Ireland. "From the Hardcover edition."
Praise For…
---
"[A] riveting fantasy. While there is plenty here to send readers rushing to their encyclopedias . . . those who read the book at face value will simply be caught up in the enthralling story. A fabulous read."
—School Library Journal, Starred

"Scott offers a classic fantasy . . . that will put readers on the edge of their seats as they rush to the final page. . . . [An] exhilarating fantasy."—Booklist

"The juxtaposition of our reality with magic and myth is riveting."
—Kirkus Reviews