A Peterson Field Guide to Eastern Trees: Eastern United States and Canada, Including the Midwest (Peterson Field Guides) (Paperback)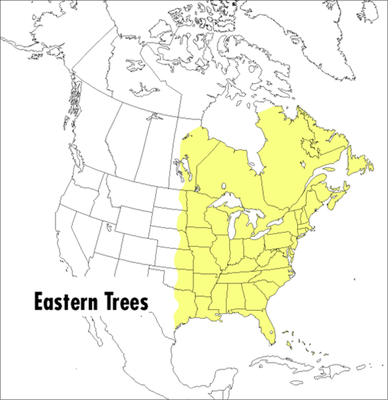 $25.00

Usually Ships in 1-5 Days
Description
---
Find what you're looking for with Peterson Field Guides—their field-tested visual identification system is designed to help you differentiate thousands of unique species accurately every time.  This field guide features detailed descriptions of 455 species of trees native to eastern North America, including the Midwest and the South. The 48 color plates, 11 black-and-white plates, and 26 text drawings show distinctive details needed for identification. Color photographs and 266 color range maps accompany the species descriptions.
About the Author
---
ROGER TORY PETERSON, one of the world's greatest naturalists, received every major award for ornithology, natural science, and conservation as well as numerous honorary degrees, medals, and citations, including the Presidential Medal of Freedom. The Peterson Identification System has been called the greatest invention since binoculars.

Janet Wehr, RN, devoted much of her nursing career to hospice care. Wehr has served as a member of the Therapeutic Touch International Association, the American Holistic Nurses Association, and the Saret Charitable Fund of DuPage County, IL.
 

George A. Petrides, ecologist and field naturalist, worked with the National Park Services and taught at Michigan State University at Lansing. Petrides has written for the Peterson Field Guide series and was the recipient of an award from the Federated Garden Clubs of Michigan for A Field Guide to Trees and Shrubs.