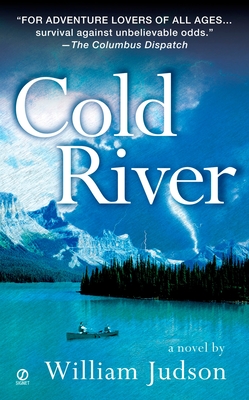 Description
---
Two children struggle to survive alone in the Adirondack mountains in this riveting story for "adventure lovers of all ages"(Columbus Dispatch).

"What I want to tell you is about Timothy and me, about that time in 1921, when we were lost for three months in the northern Adirondack Mountains, in the dead of winter..." 
 
Young Lizzy Allison and her brother Timothy are left frightened and alone when their father dies in the frozen Adirondacks. Battling the untamed perils of nature, withstanding the fierce and bitter elements, and confronting the deadly instincts of man, two desperate children embark on a heart-stopping journey of courage, strength, and endurance against all odds.
About the Author
---
Born in 1931, William Judson is the author of Kilman's Landing, Alice and Me, Winter Kill, and Cold River, which was adapted into a feature film of the same name in 1982.
Praise For…
---
Praise for Cold River

"A fascinating survival story, tight and tense...Gripping adventure filled with vivid detail at its best."—Christian Science Monitor
 
"Exciting, detailed, believable, and fascinating."—Oregon Journal

"It's refreshing to find a no-nonsense girl as the heroine...Recommended."—Library Journal
 
"It's just a beautiful story."—Cleveland Press
 
"The book and the youngsters win out on their own merit and there's the ageless appeal of resourcefulness, resilience, endurance while death is nipping at frostbitten heels."—Kirkus Reviews
 
"It would make a wowser of a movie, a kind of sequel to Deliverance."—Pittsburgh Press