My After All: Poetry and Prose for Mothers (Paperback)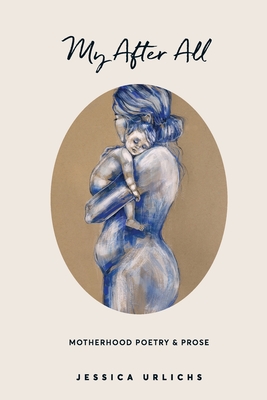 $14.90

Usually Ships in 1-5 Days
Description
---
Jess's poetry books have sold over 80,000 copies worldwide
"You'll always be my baby
just heavier to hold
you'll always be my beginning
but a comfort that feels old
you'll always be my heartbeat
A familiar but new sound
You'll always be the ticking clock
in a world you made slow down...."
'My After All', named after Jess's viral poem, is her final book in the series of early motherhood poetry and prose, after 'From One Mom to a Mother' and 'All I See Is You', which have sold tens of thousands worldwide. It delves into the raw and the real with a beauty that shines through even the messy truths. These pieces reflect the love we have for our growing children, our transformation as mothers, and our relationships post kids.
Jess doesn't "leave frills around the fabric of early motherhood", she writes about the love we live and breathe for them, but also the things we find hard to talk about, some things that might leave you saying, "me too".
This book of poetry & prose will leave you feeling empowered and seen, listened to and understood.
These pages are for those late nights, your bedside, or gifts.
"Jessica's writing was the postpartum life raft I didn't know I needed until I found it. I really struggled with the monumental shift that becoming a mother can be, when I found Jessica's poetry I felt seen, heard, less alone and validated. Her words are healing, deeply relatable and the comforting tonic all new mothers should have on their bedside table. Her children's books are equally as wonderful, my little boy adored The Rainbow in my Heart so much and we regularly take the sentiments from it to help him through emotional ups and downs. A must for every little girl and boy's book shelf." - Caroline Foran, No1 Best Selling Author of 'Owning It'
"Jessica's words and poems were a lifeline for me during the hardest most lonely postpartum nights. I'd read them with tears streaming down my face at 2am and know that at least I wasn't the only one who'd ever felt all of this overwhelming pain and love and fear. Becoming a new mom is so much more than anyone can prepare you for, but, these poems can be a guiding light in the dark." - Rachel Platten, Singer & Song Writer
Jessica is also a best selling author of 'The Rainbow In My Heart', a children's picture book on emotions, with other books 'My Superpowers', and 'You Hung The Moon', a gift book for mothers.
Jess's poems can also be found on Etsy.
www.jessicaurlichs.com
(See hardback edition for additional pages of bonus poems)