Snow Treasure (Hardcover)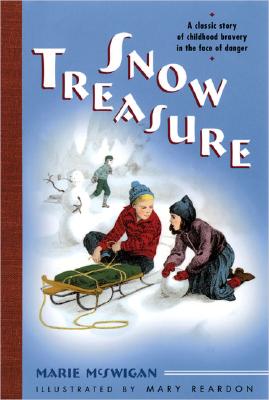 $16.99
Email or call for price.
Description
---
Based on a true story,
Snow Treasure
is a tale of heroism set in Norway during World War II. This amazing book, continuously in print since 1942, tells how brave schoolchildren outwitted the invading Nazis. To keep their country's gold out of Nazi hands, the children sledded thirteen tons of gold bricks down the mountain to a waiting ship. The appearance of innocent winter fun fooled the Nazis, and the gold was taken safely to America.
Beautiful illustrations perfectly capture the nostalgic tone and bring this thrilling adventure to life in an attractively priced gift edition.
About the Author
---
Marie McSwigan was an award-winning author of children's books who lived in Pennsylvania.