The Bridge From Me to You (Hardcover)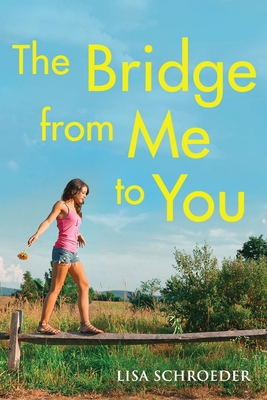 $17.99
Email or call for price.
Description
---
Lauren has a secret. Colby has a problem. But when they find each other, everything falls into place.In alternating chapters of verse and prose, new girl Lauren and football hero Colby come together, fall apart, and build something stronger than either of them thought possible -- something to truly believe in.
About the Author
---
Lisa Schroeder is the author of over a dozen books for young readers, including My Secret Guide to Paris, Sealed with a Secret, Keys to the City, the Charmed Life series, and the YA novels All We Have Is Now and The Bridge from Me to You. She loves cookies, flowers, family hikes, books, movies that make her laugh and cry, and sunshine. Living in Oregon, she doesn't get nearly enough sunshine, but the hikes are amazing. Learn more at lisaschroederbooks.com and on Twitter @lisa_schroeder.
Praise For…
---
Praise for The Bridge From Me to You:
"Writing in alternating viewpoints, with Lauren's chapters unfolding in free verse and Colby's in prose, Schroeder (Falling for You) offers a thoughtful, straightforward, and fairly chaste romance between two kind, generous teens-one burdened by her past, one burdened by his future." —Publishers Weekly
"This light, fast-paced story will delight romance fans looking for a fun, hopeful read." —School Library Journal
"Lovely in its details." —Kirkus
Praise for The Bridge From Me to You:
"Writing in alternating viewpoints, with Lauren's chapters unfolding in free verse and Colby's in prose, Schroeder (Falling for You) offers a thoughtful, straightforward, and fairly chaste romance between two kind, generous teens-one burdened by her past, one burdened by his future." —Publishers Weekly
"This light, fast-paced story will delight romance fans looking for a fun, hopeful read." —School Library Journal
"Lovely in its details." —Kirkus