Giving Kids The Power: Looking with the Soul: a series (Paperback)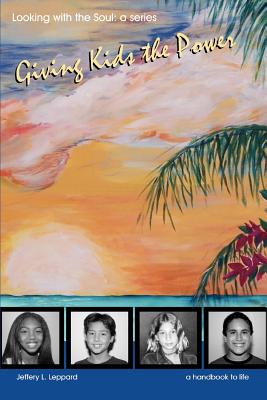 $12.95
Usually Ships in 1-5 Days
Description
---
Can you give a kid a gift that will completely change their lives, both now and in the future? Something that will enable them to understand who they are and give them a sense of purpose and a sense of control, during this very difficult process of growing up.
There is such a gift. A spiritual seed we can plant. A seed of knowledge that will empower them with the tools to create a life uniquely their own. We are a wonderful mix as spiritual and physical beings and when we begin to understand our own true nature, we begin to let go of the fears of failure, the fears of uncertainty, the fears of the unknown. We begin to gain a greater awareness of the life energy that surrounds us all, that is a part of us all.
We are very fortunate to exist in a universe that has the power and benevolence to grant us our deepest desires. Giving Kids the Power introduces kids to these ideas of spirituality and shows them how it can make wonderful changes in their lives. It is written in seven easy to read concepts that they will be able to use on a daily basis. Read them and re-read them.
Give kids a gift that will change their lives.