Mort (Discworld Novels) (Prebound)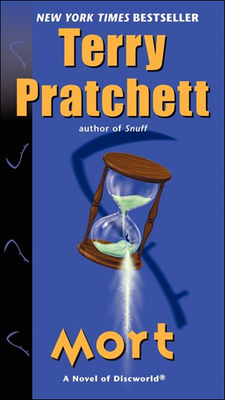 $20.80
Email or call for price.
Description
---
Death comes to everyone eventually on Discworld. And now he's come to Mort with an offer the young man can't refuse. (No, literally, can't refuse since being dead isn't exactly compulsory.) Actually, it's a pretty good deal. As Death's apprentice, Mort will have free board and lodging. He'll get use of the company horse. And he won't have to take any time off for family funerals. But despite the obvious perks, young Mort is about to discover that there is a serious downside to working for the Reaper Man . . . because this perfect job can be a killer on one's love life.
About the Author
---
TERRY PRATCHETT is the acclaimed creator of the global bestselling Discworld series, the first of which, The Colour of Magic, was published in 1983. In all, he is the author of fifty bestselling books. His novels have been widely adapted for stage and screen and he is the winner of multiple prizes, including the Carnegie Medal, as well as being awarded a knighthood for services to literature. Worldwide sales of his books now stand at 70 million, and they have been translated into thirty-seven languages.