Vault of Verona (Into the Abyss #1) (Paperback)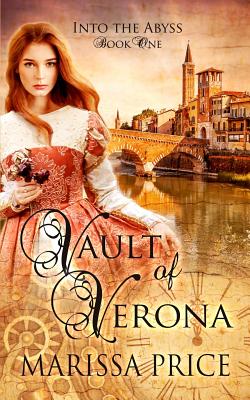 $24.99

Usually Ships in 1-5 Days
Description
---
How is this happening? How can I possibly be in a time 600 years before my own?
Harriet Hunter is living the life of an everyday teenager. In her final year of high school, Harriet is under pressure to balance friends, family, study and life. But all is not as it seems, and Harriet soon finds herself sucked back into a centuries old story - to the time of the fictional Montagues and Capulets. But are they imaginary - or simply the ancestors who came before us?
In 14th Century Verona Harriet is mistaken for the infamous Juliet Capulet, to whom she bears more than a passing resemblance. Showing nerves of steel and a quick mind, Harriet takes the place of the missing Juliet while she figures out which part of the play she has been dropped into. Desperate to escape the oppressive influence of Lord Capulet and the ever present threat of marriage to Paris, Harriet jumps at the chance to escape the city with Caterina, a Capulet maid. But what she finds on the outskirts of Verona will change everything, and could end her chances at returning to her own reality.
Can Harriet save two tragically doomed lives, and her own skin, before time runs out?
Price reimagines the classic tragedy of Romeo and Juliet from the perspective of a modern woman accustomed to the attitudes and prejudices of her own time: not those of a medieval society.