Sundown Apocalypse (Paperback)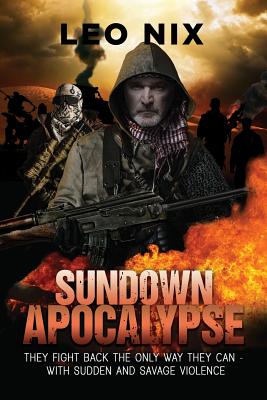 $19.99

Usually Ships in 1-5 Days
Other Books in Series
This is book number 1 in the Sundown Apocalypse series.
Description
---
It is the end of days, the Apocalypse of Revelations has begun and terrorists have effectively taken out the super powers to cleanse the planet of the 'disease of civilisation'.
​Small bands of survivors are forced to confront the horrors of a psychopathic enemy. They fight back the only way they can - with sudden and savage violence.
Sundown, under the mentorship of an ex IRA commander and a retired Vietnam war CIA operative, struggles with his own demons as he guides a determined band of civilians to defeat their enemy, and to survive the harshness of the Australian desert.

If you enjoyed Devon C Ford's 'After it Happened' series then this is the series for you - hard-hitting, fast-paced adventure without the fluff.

Book 2 - Sundown Apocalypse: Urban Guerrilla
Book 3 - Sundown Apocalypse: Homeland Defense
Books 4 - Sundown Apocalypse: Desert Strike
Book 5: Special Ops

"This is an outstanding series... am waiting with baited breath to get all of the books. An outstanding wordsmith...each page jumps alive as you read. Keep up the great work " GA
"Having lived for some years in the Northern Territory I approached reading this book with a degree of uncertainty. It isn't easy to capture that area or its old timers with reality and understanding. Leo Nix does so with such clarity that I was intstantly pulled into the story. The characters were Territorians, from the rum to the rollies (hand rolled cigarettes). What an unforgettable bunch of people gathering together and fighting, each in their own way, for the group's survival I loved them all. I had no trouble with the language, it was just right. Although there could've been a few more "eh"s in there. I cried over Shamus, what a brilliant tactician I hope people are not put off by the Aussieisms and read an exceptional apocalyptic novel, set in one of the most awe inspiring places in the world. A fantastic read " Kay M.
"Wasn't sure what to expect from this book as this was my first by this author. Very captivating and hard to put down when bedtime rolls around Definitely worth the money and be ready to have a new favorite author." PF
"I really liked this book, set in the Australian outback, a curious cast of characters who all have to work together to survive a really great read." S