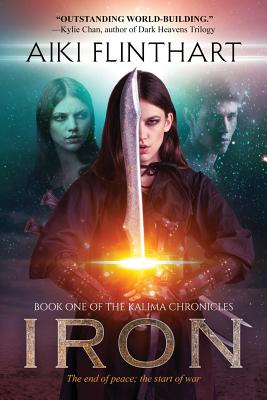 $24.99
Usually Ships in 1-5 Days
Description
---
Alere Connor may have just started the first war in Kalima's 700 year history. As a failed xintou-telepath but skilled swordswoman, Alere wants only to be freed from duty to Xintou House. Instead, she finds herself the pawn of politics when she is sent to act as mistress to the ruling Jun First, Radan Zah-Hill.
Kalima, an Earth-colony world with little iron ore and no fossil fuels, is entrenched in a peaceful feudal society ruled by the Jun families and by Xintou House. But Kalima's peace is precarious at best.
On his deathbed, Radan reveals the existence of old lies and a hidden iron deposit that would tip the balance of power. Alere is accused of the Jun First's murder and flees for her life. In doing so, she unwittingly triggers a revolution against the Xintou House and against the Jun.
To discover truths and the iron, she must reach and warn the Jun Second, Rafi Koh-Lin, on whose lands the iron ore lies.
If she fails, all-out war is inevitable.
On the way, Alere will uncover the old and bloody secret of her own existence; the reason for her failure as a xintou-telepath; and unlock and even darker future for herself and her companions.
But only if she survives.