The Shadow of the Serpent (Crimson Tales) (Paperback)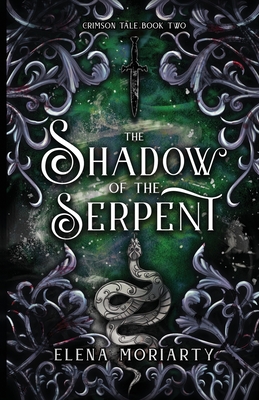 $23.99

Usually Ships in 1-5 Days
Description
---
Tabitha has returned -
but at what cost?
Thirteen years after she disappeared, the youngblood is back. In Tabitha's absence, her world has turned upside down and now, everything is as it
shouldn't
be. The world has moved on without her. Even Felix, the child of death with the silver eyes, is a shadow of the young man he once was.
Desperate to learn more about her background, Tabitha vows to find her father, the mysterious and powerful Finnian Taro, despite dire warnings from the Fabled folk. But her quest is shrouded in so many secrets and lies, she doesn't know who to trust and many of her loved ones are hurt in the process. Is finding out who or what she truly is worth all the pain - especially if it means losing the man she loves?
The Shadow of the Serpent
is Elena Moriarty's second novel in the Crimson Tale series. With its enchanting magical world, gripping romantic tension, and mysterious twists and turns galore, this novel is one hell of a dark and thrilling ride.