In Two Minds: Stories of murder, justice and recovery from a forensic psychiatrist (Hardcover)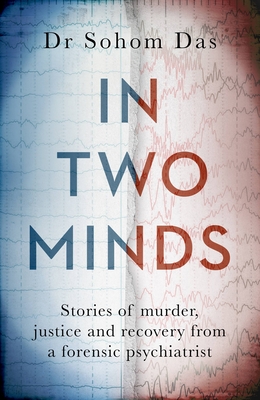 $26.99

Usually Ships in 1-5 Days
Description
---
Shocking, eye-opening and grimly fascinating, these are the true stories, patients and cases that have characterized a career spent treating mentally disordered offenders.

As a forensic psychiatrist, it's Dr Das's job to treat and rehabilitate what the tabloids might call the 'criminally insane', many of whom assault, rob, rape, and even kill. His work takes him to high-security prisons and securely locked hospital wards across the country, as well as inside courtrooms, giving evidence as an expert witness.

From the young woman who smothered her two-year-old nephew in a flash of psychosis, to the teenager who set his house on fire with his mother locked inside, Dr Das must delve into the minds of these violent offenders to elicit their symptoms of mental illness, understand their actions and prevent future atrocities.

In this honest, revealing and at times humorous memoir, Dr Das shares stories from his fifteen years as a psychiatric doctor working with this dangerous clientele, detailing some of his most extreme, heart-breaking and bizarre cases - and how he's learned to live with his mistakes when the worse happens.

Compelling, enlightening and candid, if you enjoyed Unnatural Causes, Dark Side of the Mind or The Prison Doctor, you'll love IN TWO MINDS.
About the Author
---
Dr Sohom Das is a Consultant Forensic Psychiatrist, working in prisons, secure hospitals and criminal courts, assessing and rehabilitating mentally ill offenders. He works as an expert witness in criminal and civil court cases. On his YouTube channel, A Psych for Sore Minds (youtube.com/apsychforsoreminds), he dissects a multitude of criminal cases and mental-health topics, covering diagnoses such as schizophrenia and PTSD, and offenses from arson to murder. In between work, creating YouTube videos and parenting his two young sons, he occasionally dabbles in stand-up comedy and battle-rapping on TV.