What Do Fish Have to Do With Anything? (Paperback)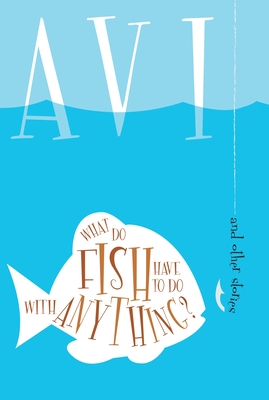 $6.99

Usually Ships in 1-5 Days
Description
---
In this masterful collection, Newbery Award winner Avi charts the turning points in the lives of seven young protagonists.

In the overlapping years when childhood and adolescence blend and shift like waves and sand, nothing is certain and everything is changing. In this extraordinary collection of stories, Avi, one of the most innovative authors writing for young people today, charts the turning points in the lives of seven protagonists in their restless middle years. Here you will meet, among others, the subject of the title story, who wonders why he shouldn't ask questions that have no answers — is it because he might discover the truth? You'll also encounter a "bad" minister's son who is dared to be good, and a chilling tale of a girl who is haunted by the ghosts of her cats. Always with a surprise built in, an angle unseen, these are stories that step just beyond the edge of the everyday.
About the Author
---
Avi is widely recognized as one of the most talented and inventive authors for young readers today. He has received the BOSTON GLOBE-HORN BOOK Award, the Scott O'Dell Award, the Christopher Award, a Newbery Honor, and the Newbery Medal. Avi says that writing a short story "is like trying to light your way through a dark cave with a tiny birthday candle. The flame may be small, but in the darkness, if the writer has done the job, how bright the light!"
Praise For…
---
Inspiring...It's a rare treat to be so surprised so consistentlly in a collection of stories that still adheres to its theme. Unpredictable and fun, these selections stand out for their inventiveness in dealing with difficult issues in a positive way without sacrificing the honest voices of real kids.
—School Library Journal (starred review)

Avi is in top form constructing these seven surprising stories...Each of the selections, characterized by a sharp and often dark ironic twist, is like a carefully packaged parcel. The process of unwrapping its layers is almost as exciting as finding the pearl of wisdom inside.
—Publishers Weekly (starred review)

Appealingly varied in tone and narrative voice, rich in character insights, and replete with imaginatively presented ideas, these tales offer something to please almost everyone.
—Kirkus Reviews