Claiming Georgia Tate (Hardcover)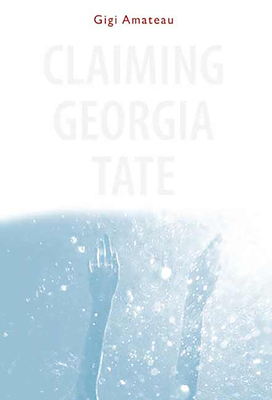 $15.99
Email or call for price.
Description
---
"It's rare and exciting to discover a talented new writer like Gigi Amateau." — Judy Blume

Twelve-year-old Georgia Tate wishes she could stay home forever with her no-nonsense nana, her preacher granddaddy, and her sassy friend Ginger, celebrating church revivals and the Fourth of July with icy cold watermelon and all the deep-fried fish she can eat. She wishes her deadbeat daddy had never reappeared on the scene, and that Ginger hadn't blurted out the awful truth about Mama. But most of all, when Georgia Tate loses her nana to a sudden heart attack, she desperately wishes she could find a way to tell Granddaddy why she can't possibly leave Mississippi to move in with Daddy — about the things he does that make her feel so ashamed her mind takes her off to a faraway, made-up place. 

With a vivid narrative voice and an extraordinary cast of characters, first-time author Gigi Amateau tells an unflinching and unforgettable tale of a sensitive girl caught in the trauma of incestuous abuse. But Claiming Georgia Tate is also a joyful story of survival — an ode to the solace of true family, the mercy of strangers, and the possibility of hope and healing.
About the Author
---
Gigi Amateau is the author of Macadoo of the Maury River, Chancey of the Maury River, Dante of the Maury River, Come August, Come Freedom and A Certain Strain of Peculiar. She lives in Richmond, Virginia.