Currency and Contest in East Asia: The Great Power Politics of Financial Regionalism (Cornell Studies in Money) (Hardcover)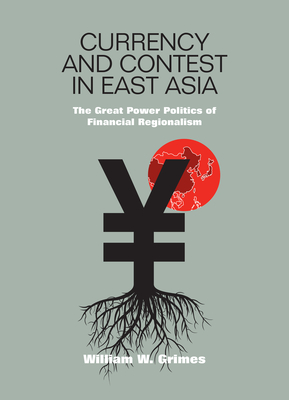 $58.95

Usually Ships in 1-5 Days
Description
---
Since the Asian Financial Crisis of 1997-98, East Asian economies have sought to make themselves less vulnerable to global financial markets by transforming the regional financial architecture. With Japan as a leading actor, they have introduced initiatives to provide emergency financing to crisis economies, support the development of local-currency bond markets, and better coordinate currency policies.
In Currency and Contest in East Asia, William W. Grimes builds on years of primary research and scores of interviews with participants and policy analysts to provide the most accurate, complete, and detailed description available of attempts to build financial cooperation among East Asian countries. Adapting realist political economy theory to the realities of contemporary global finance, Grimes places regional issues firmly in the wider context of great-power rivalries. He argues that financial regionalism can best be understood as one arena for competition among Japan, the United States, and China.
Despite their mutual desire for regional prosperity and economic stability, these three powers have conflicting political interests. Their struggles for regional leadership raise questions about the long-term feasibility of regional financial cooperation, the possible effects of Sino-Japanese rivalry on regional financial stability, and the potential for East Asian financial regionalism to undermine the long-established-albeit waning-global and regional dominance of the United States and the dollar.
About the Author
---
William W. Grimes is Associate Professor of International Relations at Boston University. He is the author of Unmaking the Japanese Miracle: Macroeconomic Politics, 1985-2000, also from Cornell, and coeditor of Japan's Managed Globalization: Adapting to the Twenty-first Century.