The High Places: Stories (Hardcover)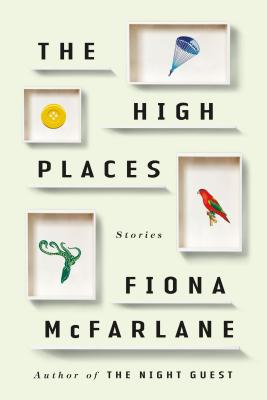 Description
---
What a terrible thing at a time like this: to own a house, and the trees around it. Janet sat rigid in her seat. The plane lifted from the city and her house fell away, consumed by the other houses. Janet worried about her own particular garden and her emptied refrigerator and her lamps that had been timed to come on at six.
So begins "Mycenae," a story in The High Places, Fiona McFarlane's first story collection. Her stories skip across continents, eras, and genres to chart the borderlands of emotional life. In "Mycenae," she describes a middle-aged couple's disastrous vacation with old friends. In "Good News for Modern Man," a scientist lives on a small island with only a colossal squid and the ghost of Charles Darwin for company. And in the title story, an Australian farmer turns to Old Testament methods to relieve a fatal drought. Each story explores what Flannery O'Connor called "mystery and manners." The collection dissects the feelings--longing, contempt, love, fear--that animate our existence and hints at a reality beyond the smallness of our lives.
Salon's Laura Miller called McFarlane's The Night Guest "a novel of uncanny emotional penetration . . . How could anyone so young portray so persuasively what it feels like to look back on a lot more life than you can see in front of you?" The High Places is further evidence of McFarlane's preternatural talent, a debut collection that reads like the selected works of a literary great.
About the Author
---
Fiona McFarlane was born in 1978 in Sydney, Australia, and holds a PhD from Cambridge University and an MFA from the University of Texas at Austin, where she was a Michener Fellow. Her work has been published in Zoetrope: All-Story, The Missouri Review, and The Best Australian Stories, and she has received fellowships from the Fine Arts Work Center in Provincetown, Phillips Exeter Academy, and the Australia Council for the Arts. Her debut novel, The Night Guest, was the winner of the inaugural Voss Literary Prize and the 2014 Barbara Jefferis Award.