Roadside History of Montana (Paperback)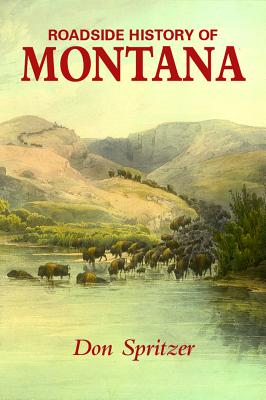 $20.00
Email or call for price.
Description
---
Roadside History of Montana goes well beyond cowboy stories to tell of the struggles of dryland farmers, the rowdy antics of mining- town denizens, and the heroism of smoke jumpers and park rangers. Author Don Spritzer's love of Montana in all its diversity shines through in each vignette as he introduces readers to Montana's independent, adventurous, and often eccentric people. Readers will learn surprising facts about the Treasure State's past and meet its most fascinating people, from the copper kings of Butte to the Freemen of Garfield County.
Dividing the state into six geographical-historical areas, Roadside History of Montana follows main highways to reveal the stories hidden within the vast Montana landscape, delighting readers with lively anecdotes along the way. Spritzer speaks of each little town and crossroad with the intimacy of someone who's been there-and indeed he has. Accentuating the text are 170 historical photographs and numerous maps.