There Is Nothing Wrong with You: Going Beyond Self-Hate (Paperback)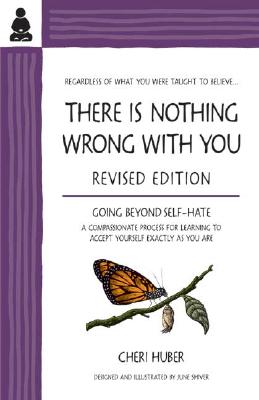 $15.00
Email or call for price.
Description
---
This book reveals the origin of self-hate, how self-hate works, how to identify it, and how to go beyond it. It provides examples of some of the forms self-hate takes, including taking blame but not credit, holding grudges, and trying to be perfect, and explores the many facets of self-hate, including its role in addiction, the battering cycle, and the illusion of control. After addressing these factors, it illustrates how a meditation practice can be developed and practiced in efforts to free oneself from self-hating beliefs.

About the Author
---
Cheri Huber is the author of 19 books, including When You're Falling, Dive and Time-Out for Parents. She founded the Mountain View Zen Center in Mountain View, California, and the Zen Monastery Practice Center in Murphys, California, and teaches in both communities. She travels widely and often, leading workshops and retreats around the United States and abroad, most recently in Costa Rica and Italy. She founded Living Compassion in 2003, a nonprofit group comprised of There Is Nothing Wrong with You Retreats (based on the book); Global Community for Peace: The Assisi Peace Project; The Africa Vulnerable Children Project; and Open Air Talk Radio, her weekly call-in radio show originating from Stanford University. She lives in Murphys, California.