Divine Intervention: The Dining and Social Club for Time Travellers (Paperback)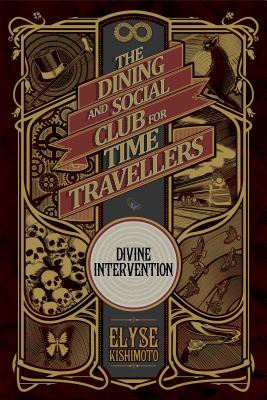 $10.95
Email or call for price.
Description
---
It is true that time travellers can have extraordinary adventures, but this tends to be the exception and not the rule. For the most part, time travellers hardly ever have any adventures at all. But this is not entirely by choice. A wrong word uttered, a thought interrupted, even an insect accidentally squashed the tiniest alteration to the past might set in motion a chain reaction, unleashing a tidal wave of change, the results of which could be catastrophic.
Louisa Sparks is thrown into a world of chaos and adventure when she finds an unusual timepiece in the pocket of her grandfather's old coat. With the press of a button, she is suddenly transported through time. Soon after, she receives an invitation to join the strange fraternity of The Dining and Social Club for Time Travellers. But her adventures have only just begun Time travellers are going missing, and Louisa may be the only one who can save them.
About the Author
---
Elyse Kishimoto graduated from the University of Toronto with a double major in politics and philosophy and a minor in English literature. She also earned a Master's Degree in the Science of Education and has been an elementary teacher in Toronto since 2009. Elyse travelled around the world writing a travel blog while on her travels. She is currently at work on the sequel to Divine Intervention.