Happy Harper Thursdays: A Grandmother's Love for Her Granddaughter during the Coronavirus (Paperback)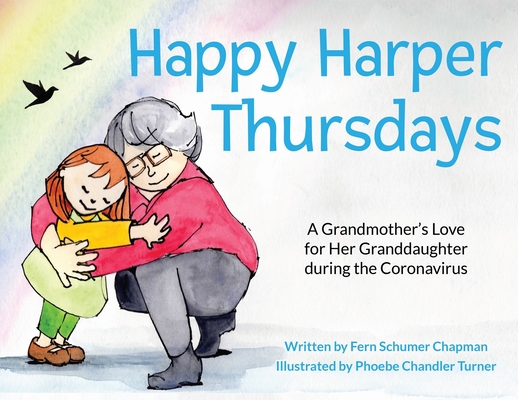 $11.99
Usually Ships in 1-5 Days
Description
---
When people who love each other can't be together, it's heartbreaking. And when a child is too young to understand a sudden, prolonged cut-off from a beloved relative or friend, everyone hurts. In Happy Harper Thursdays, Fern Schumer Chapman explains to young children, simply and clearly, why we can't be with the people we love during the Coronavirus.
This colorful, delightfully illustrated book captures how this pandemic disrupts the cherished routine of a grandmother and granddaughter. When the two can see and hear each other only electronically, the confused child wonders why she and her grandmother aren't really together.
Children often think they are responsible for events that have nothing to do with them. With that in mind, Chapman wrote Happy Harper Thursdays to help her granddaughter-- and millions of other children worldwide-- understand this difficult separation.