Korean Cookbook: 100+ Authentic Korean Dishes to Cook at Home (Paperback)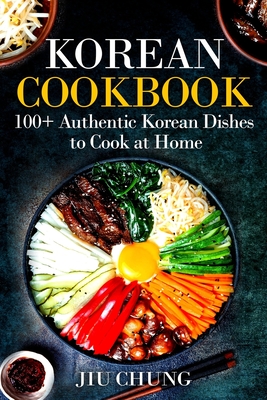 $9.95
Email or call for price.
Description
---
Are you fascinated by Korean cooking? do you think it is difficult to learn korean cuisine? Would you like to learn how to prepare delicious dishes for yourself or for your family?
The Korean Cookbook
gets you started on this journey with 100+ recipes that explore the wide range of what is available from this unique culture.
This kind of food is also very healthy, emphasizing balance and the utilization of all five main tastes: salty, sweet, sour, spicy, and bitter.
This book contains:
Korean foods and their properties
The most popular National Korean Dishes
Delicious Sides to accompany your Dishes and get the best serving
To complete your meals with Korean Traditional Desserts and Drinks

It also provides a background in the philosophy behind Korean style cooking and some assistance in identifying key ingredients and utensils often used in preparing meals.
The variety and uniqueness of Korean food have been rightfully gaining recognition over the last decade; immerse yourself in this emerging cuisine and learn to create a whole new experience of dining.
now you can start cooking the best korean recipes
SCROLL UP AND CLICK "BUY NOW" BUTTON