The Secret of Laurel Oaks (Paperback)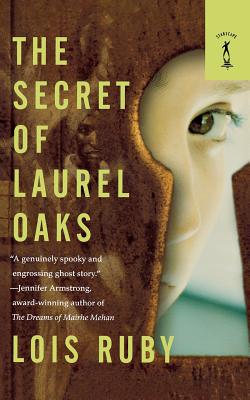 $21.99

Usually Ships in 1-5 Days
Description
---
When Lila and her family visit Laurel Oaks Plantation in Louisiana, her parents and brother scoff at the claim that the house is haunted. But secretly, Lila suspects there are ghostly presences willing to communicate with her, and her alone. One spirit eager to tell her story is Daphne, a slave girl at Laurel Oaks in the 1840s, who was blamed for the poisoning deaths of two girls and their mother. Daphne's spirit senses that Lila is the very person she's been waiting for, the one who can prove her innocence so her spirit can rest at long last. Shifting back and forth from Lila's world in the present to Daphne's world in the past, the true story of what really happened that fateful night finally comes to light.

Laurel Oaks is a thinly disguised version of the legendary Myrtles Plantation in Louisiana, which is on the Smithsonian's list of the ten most haunted places in America. This novel was inspired by the author's visit to the plantation and her experiences there.
About the Author
---
Lois Ruby is a versatile and accomplished novelist who has written books for middle-graders and young adults. Among the many awards she has won are ALA Best Book for Young Adults and New York Public Library Books for the Teen Age for Arriving at a Place You've Never Left (1977); ALA Best Book for Young Adults, New York Public Library Books for the Teen Age for Miriam's Well (1994); Notable Children's Trade Book in the Field of Social Studies and the IRA Young Adult Choice selection for Steal Away Home (1995).  A former young adult librarian, Ms. Ruby now spend most of her time writing and leading creative-writing workshops. She and her husband live in Albuquerque, NM, and are the parents of three grown sons.
Praise For…
---
"If you read this book late at night, as I did, in a dark and quiet house, as I did, you may feel the same chill I did--the someone-is-looking-over-your shoulder chill. The heebie-jeebies. The creeps. This is a genuinely spooky and engrossing ghost story, filled with fascinating historical detail." —Jennifer Armstrong, award-winning author of The Dreams of Mairhe Mehan on The Secret of Laurel Oaks

"Lois Ruby's The Secret of Laurel Oaks is an intriguing mystery that takes the contemporary heroine (and the reader) on a spirited journey back and forth from a haunted house to the slave-owning family that once owned it....We are in capable hands with Ruby's deft story telling powers and her devotion to historical truths. A terrific read." —Sonia Levitin, award-winning author of Strange Relations, The Goodness Gene, and Dream Freedom