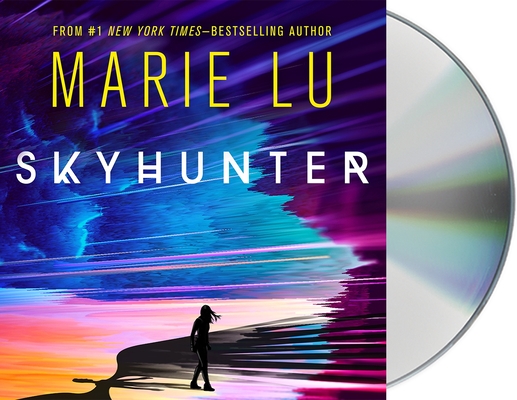 $50.99
Email or call for price.
Staff Reviews
---
Both my 16 year old daughter and my 11 year old son loved this book.  It is a good choice for 5th grade and older kids who enjoy fantasy/distopian worlds like Hunger Games.
— Amy
Description
---
"Natalie Naudus turns in a blockbuster performance of this riveting saga...Her performance demonstrates how a strong, consistent narrative voice can amplify the intricacies within a text. Fans of Marie Lu will not be disappointed." -- AudioFile Magazine

This program includes a bonus conversation between the author and narrator.

A broken world.
An overwhelming evil.
A team of warriors ready to strike back.

#1 New York Times-bestselling author Marie Lu is back with an adrenaline-laced novel about the lengths one warrior will go to fight for freedom and those she loves.

Talin is a Striker, a member of an elite fighting force that stands as the last defense for the only free nation in the world: Mara.

A refugee, Talin knows firsthand the horrors of the Federation, a world-dominating war machine responsible for destroying nation after nation with its terrifying army of mutant beasts known only as Ghosts.

But when a mysterious prisoner is brought from the front to Mara's capital, Talin senses there's more to him than meets the eye. Is he a spy from the Federation? What secrets is he hiding?

Only one thing is clear: Talin is ready to fight to the death alongside her fellow Strikers for the only homeland she has left . . . with or without the boy who might just be the weapon to save—or destroy—them all.

Loyalty is life.

A Macmillan Audio production from Roaring Brook Press
About the Author
---
Marie Lu is the #1 New York Times–bestselling author of the Legend series, The Young Elites trilogy, the Warcross series. the Skyhunter series, Batman: Nightwalker, and The Kingdom of Back. She graduated from the University of Southern California and jumped into the video game industry, where she worked as an artist. A full-time writer, she spends her spare hours reading, drawing, playing games, and getting stuck in traffic. She lives in the traffic-jam capital, Los Angeles, with her illustrator/author husband, Primo Gallanosa, and their son.