Tom Clancy's Op-Center: Fallout: A Novel (Hardcover)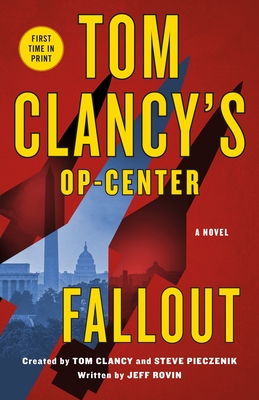 $31.00

Usually Ships in 1-5 Days
Description
---
As fears of a dangerous nuclear confrontation between China and the US escalate, China targets individual members of the Black Wasp team in this heart-pounding entry in the bestselling series.

After successfully extricating one of Beijing's top scientists from captivity and escorting him to America, the Black Wasp commandos find themselves targeted by Chinese assassins. The killers are not only highly trained but invisible, launching tactical strikes from multiple embassies in Washington, D.C. The Chinese squad has also infiltrated American intelligence and is aware of every move Black Wasp makes. Complicating matters, the new president of the United States seems willing to let Op Center take the fall for the mission that precipitated the crisis.

The shocking murder of one of their own forces the surviving team members to seek both a safe haven and an ally in the fight for survival -- an unexpected partner who might, in fact, be part of the problem.
About the Author
---
JEFF ROVIN is the author of more than 150 books, fiction and nonfiction, both under his own name, under various pseudonyms, or as a ghostwriter, including numerous New York Times bestsellers and over a dozen of the original Tom Clancy's Op-Center novels.