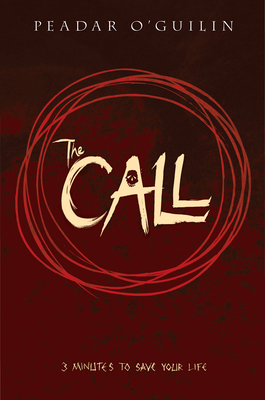 $18.99
Email or call for price.
Description
---
You have three minutes to save your life . . .THREE MINUTESYou wake up alone in a horrible land. A horn sounds. The Call has begun.TWO MINUTESThe Sidhe are close. They're the most beautiful and terrible people you've ever seen. And they've seen you.ONE MINUTENessa will be Called soon. No one thinks she has any chance to survive. But she's determined to prove them wrong. TIME'S UPCould you survive the Call?A genre-changing blend of fantasy, horror, and folkore, The Call won't ever leave your mind from the moment you choose to answer it.
About the Author
---
Peadar O'Guilin grew up in beautiful Donegal in the far northwest of Ireland. These days, he lives in Dublin, where he toils day and night for a giant corporation. You can find him on Twitter by following @TheCallYA.
Praise For…
---
Advance Praise for The Call:"A must-read for anyone who's been sleeping too well at night." --Danielle Vega, author of The Merciless"A story as sensitive and tender as it is horrific and bloodthirsty . . . . It is a ghastly beauty, this book." --Virginia Bergin, author of H2O* "Intense, riveting . . . Blisteringly fast-paced." --Publishers Weekly, starred review"Recalls such predecessors as The Hunger Games or Divergent . . . the book excels [ ] in its worldbuilding." --Kirkus Reviews"This is brilliantly compelling adventure . . . Don't miss it." --The Bookseller (UK)"Fresh and interesting and powerful. It's beautifully paced, remorseless and is peopled with characters you can believe in. I couldn't put it down." --The Bookbag (UK)"O'Guilin has created a world worth a short, head-shattering visit." --Culture Hub Magazine (UK)

Advance Praise for The Call:"A must-read for anyone who's been sleeping too well at night." --Danielle Vega, author of The Merciless"A story as sensitive and tender as it is horrific and bloodthirsty . . . . It is a ghastly beauty, this book." --Virginia Bergin, author of H2O* "Intense, riveting . . . Blisteringly fast-paced." --Publishers Weekly, starred review"Recalls such predecessors as The Hunger Games or Divergent . . . the book excels [ ] in its worldbuilding." --Kirkus Reviews"This is brilliantly compelling adventure . . . Don't miss it." --The Bookseller (UK)"Fresh and interesting and powerful. It's beautifully paced, remorseless and is peopled with characters you can believe in. I couldn't put it down." --The Bookbag (UK)"O'Guilin has created a world worth a short, head-shattering visit." --Culture Hub Magazine (UK)