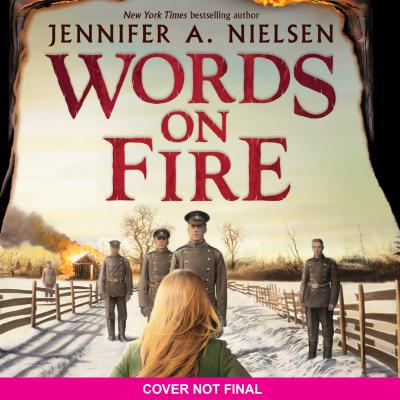 $34.99
Email or call for price.
Description
---
New York Times bestselling author Jennifer A. Nielsen transports readers to a corner of history with this inspiring story of a girl who discovers the strength of her people united in resisting oppression.Audra lives on a quiet farm in Lithuania, but she understands that danger is never far away. Her parents warn her to stay close to home and avoid the patroling Russian Cossack soldiers. The Russians, who occupy Lithuania, insist that everyone there must become Russian -- they have banned Lithuanian books, religion, culture, and even the language.But Audra knows her parents are involved in something secret and perilous. When Cossacks arrive abruptly at their door, Audra's parents insist that she flee, taking with her an important package and instructions for where to deliver it. But escape means abandoning her parents to a terrible fate.As Audra embarks on a journey to deliver the mysterious package, she faces unimaginable risks. In hopes of rescuing her parents, she becomes caught up in a growing resistance movement, eventually joining a network of book smugglers: Lithuanians intent on preserving their language, history, and culture. She will become... a Carrier.
About the Author
---
Jennifer A. Nielsen is the acclaimed author of the New York Times and USA Today bestselling Ascendance Series: The False Prince, The Runaway King, The Shadow Throne, The Captive Kingdom, and The Shattered Castle. She also wrote the New York Times bestseller The Traitor's Game and its sequels,The Deceiver's Heart, and The Warrior's Curse; the New York Times bestselling Mark of the Thief trilogy: Mark of the Thief, Rise of the Wolf, and Wrath of the Storm; the standalone fantasy The Scourge; and the critically acclaimed historical thrillers A Night Divided, Resistance, Words on Fire, Rescue, Lines of Courage, and the forthcoming Iceberg. Jennifer collects old books, loves good theater, and thinks that a quiet afternoon in the mountains makes for a nearly perfect moment. She lives in northern Utah with her family, and is probably sneaking in a bite of dark chocolate right now. You can visit her online at jennielsen.com or follow her on Twitter and Instagram at @nielsenwriter.