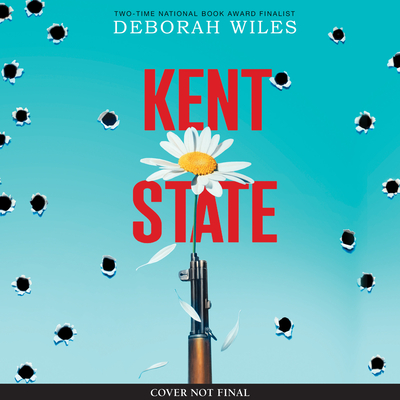 $19.99

Usually Ships in 1-5 Days
Description
---
Winner of the American Library Association's 2021 Odyssey Award for best audiobook for children and/or young adults!
From two-time National Book Award finalist Deborah Wiles, a masterpiece exploration of one of the darkest moments in our history, when American troops killed four American students protesting the Vietnam War.
May 4, 1970. Kent State University. As protestors roil the campus, National Guardsmen are called in. In the chaos of what happens next, shots are fired and four students are killed. To this day, there is still argument of what happened and why. Told in multiple voices from a number of vantage points -- protestor, Guardsman, townie, student -- Deborah Wiles's Kent State gives a moving, terrifying, galvanizing picture of what happened that weekend in Ohio . . . an event that, even 50 years later, still resonates deeply.
About the Author
---
Deborah Wiles is the author of the picture book Freedom Summer and the novels: Love, Ruby Lavender; The Aurora County All-Stars; Each Little Bird That Sings, a National Book Award finalist; and A Long Line of Cakes. She is also the author of the documentary novels Countdown; Revolution, a National Book Award Finalist; and Anthem. She has vivid memories of ducking and covering under her school desk during air raid drills at the time of the Cuban Missile Crisis. She also sang in the Glee Club, was a champion speller, and hated Field Day. Deborah lives in Atlanta, Georgia. You can visit her on the web at deborahwiles.com.