Fairy Tales of Remnant: An AFK Book (RWBY) (Hardcover)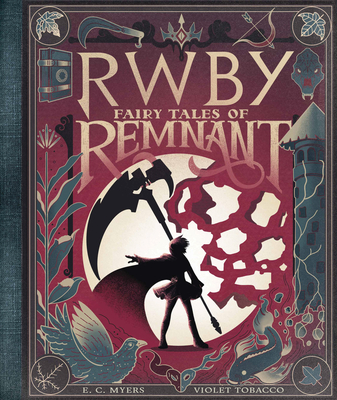 $14.99

Usually Ships in 1-5 Days
Description
---
Don't miss this gorgeous, gift-worthy collection of RWBY fairy tales, straight from the show writers and E.C. Myers!Fans of Rooster Teeth's hit animated series RWBY will want to pore over every page of this gorgeously illustrated collection of twelve short fairy tales. In addition to classic tales from the show, such as "The Story of the Seasons" and "The Tale of the Two Brothers," readers can immerse themselves in eight never-before-told stories from RWBY's show writers. Vibrant artwork throughout completes the collection, offering new insights into the strange, beautiful, and dangerous world of Remnant.This deluxe edition also happens to be the personal copy of Professor Ozpin, complete with a foreword from the former Beacon headmaster himself. Fans won't want to miss this must-have collection, sure to reveal more secrets about RWBY and the stunning world of the show!
About the Author
---
E.C. Myers was assembled in the U.S. from Korean and German parts and raised by a single mother and the public library in Yonkers, New York. He is the author of numerous short stories and four young adult books: the Andre Norton Award–winning Fair Coin, Quantum Coin, The Silence of Six, and Against All Silence. E.C. currently lives with his wife, son, and three doofy pets in Pennsylvania. You can find traces of him all over the internet, but especially at ecmyers.net and on Twitter: @ecmyers.
Violet Tobacco illustrates from her townhome north of Atlanta. She enjoys traveling her city to explore different cafés from which she can work. With a background in theatre, she has translated her enthusiasm for storytelling into illustration. Since joining the Bright Agency, Violet has had the great fortune to work with Scholastic, Simon & Schuster, Hachette, and Disney Hyperion. When she is not creating, she can be found hanging out with her three cats and cloud-shaped pup while watching animated films or playing video games. Violet loves working with other creative individuals and creating wild and whimsical worlds that help us better understand who we are.