The Illusion of Living: An AFK Book (Bendy) (Hardcover)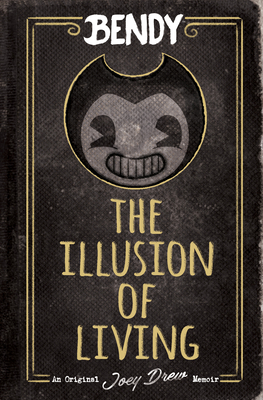 $14.99

Usually Ships in 1-5 Days
Description
---
Enter the mind of Joey Drew in this exclusive memoir, sure to captivate fans of the hit horror video games
Bendy and the Ink Machine
and
Bendy and the Dark Revival
!
Bendy fans will delight in poring over the memoir of his ingenious creator, Joey Drew. From humble beginnings to his meteoric rise as the force behind his eponymous studio, Mr. Drew offers a behind the scenes peek at his many animation innovations, such as Sillivision, his "Rules to Animate By," and of course his unique approach to franchising-among the first of its time.
This re-release even includes never before seen information omitted from the original manuscript, cobbled together from the Joey Drew Studios archive as well as Mr. Drew's personal estate. Don't miss this exclusive peek inside the rise-and fall-of one of the most groundbreaking animators in history!
About the Author
---
Adrienne Kress is a Toronto-born actor and writer. Her books include the award-winning and internationally published novels Alex and the Ironic Gentleman, Timothy and the Dragon's Gate, and Hatter Madigan: Ghost in the H.A.T.B.O.X. (with bestselling author Frank Beddor), as well as the steampunk novel The Friday Society and the gothic Outcast. She is also the author of the quirky three-book series The Explorers. Adrienne's first foray into writing horror came with her work on the Bendy and the Ink Machine novels, but as an actor she has had the pleasure of being creepy in such horror films as Devil's Mile and Wolves. And she took great pleasure in getting to haunt teenagers in SyFy's Neverknock. Find her at AdrienneKress.com and on Twitter/Instagram @AdrienneKress.