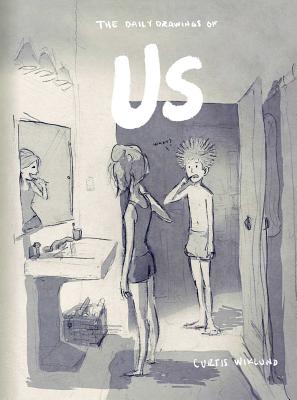 Description
---
This book of heartwarming sketches reveals the everyday intimate moments that make up a marriage.

Inspired by his wife, artist and wedding photographer Curtis Wiklund sketched a new drawing every day for a year. The result is this collection of adorable illustrations depicting the tender, true moments the couple shares. From winter walks to end-of-day cuddles, inside jokes to impromptu forts, this dreamy art has already captured the hearts of thousands of fans around the world. Now in book form, Us delights as a gift and a keepsake.
About the Author
---
Curtis Wiklund lives in Michigan with his wife, Jordin, and their two little boys. They own a wedding photography business and travel together to document couples who are in love. Curtis continues to draw and enjoys capturing the magic in ordinary moments of his life with Jordin and their boys. You can follow their story and see more of Curtis's work on social media and his website.