Siege (Orca Currents) (Paperback)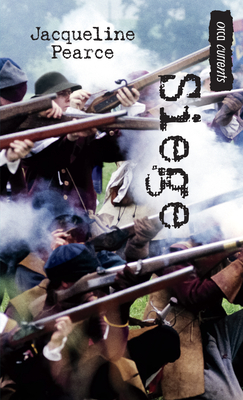 $9.95
Email or call for price.
Description
---
When Jason agrees to go camping with his cousin Sean, he doesn't picture two weeks at a War of 1812 reenactment camp. But that's where he ends up. The historically accurate camp bans all trappings of modern life, like cell phones and electricity. Jason is not impressed, but they do get to fire muskets, and he secretly likes that, despite the general dorkiness of the camp. And then there's the cute girl who works in the mess tent. And the sneaking around at night getting into trouble, which is fun--until Jason and his friends keep running into a camp counselor who is clearly up to no good. They resolve to find out exactly what the counselor is up to, but they may have taken on more than they can handle.