The Devil's Jail: The John Abbott Story (Paperback)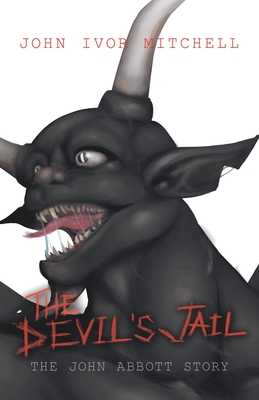 $24.95
Email or call for price.
Description
---
Phil, a downtrodden journalist, is rested and ready to move on to the next village. When the proprietor of the inn hands him a mysterious envelope and asks him to open it only after he leaves town, Phil stuffs it into his glove compartment without another thought. Phil has no idea that in a short time, the innkeeper and his wife will be dead and his own life will have changed forever. In a village nestled in the Appalachian Mountains, John Abbott has just captured a dark force that had wreaked a terrible vengeance upon the town's unlucky population. As the residents celebrate their victory over evil, they have no idea of the tumultuous events that had been set in motion. Meanwhile, Phil becomes entangled in a series of attacks that baffle police. While struggling with his own inadequacies, he unwittingly becomes the target of evil intent. No one knows if it is just bad luck or fate, but one way or the other, the Devil is determined to get his way. In this gripping thriller, events quickly escalate until a cataclysmic showdown becomes inevitable. Turns out, Phil may just be the only one who can stop the Devil-before it is too late.
About the Author
---
An original and unique story took residence in John Ivor Mitchell's psyche, and only an exorcism through pen and paper freed him from its grip. Son of a writer, this avid golfer, ferocious soccer player and successful entrepreneur, transports you into a story where disbelief, self doubt and the unimaginable is the only, inexplicable, reality. Free to explore his creativity, writing is his chosen medium, and Epic Fantasy is his genre.