That Burning Summer (Paperback)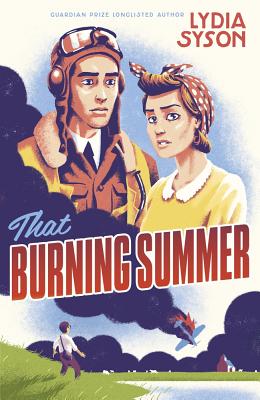 $12.99
Email or call for price.
Description
---
Full of passion, this wartime coming of age story is about a girl, a boy, and a crash-landing. Romney Marsh, July 1940: when invasion threatens, you have to grow up quickly. Sixteen-year-old Peggy has been putting on a brave face since the fall of France, but now the enemy is overhead, and the rules are changing all the time. Staying on the right side of the law proves harder than she expects when a plane crash-lands in the Marsh: it's Peggy who finds its pathetic, broken pilot; a young Polish man, Henryk, who stays hidden in a remote church, secretly cared for by Peggy. As something more blossoms between the two, Peggy's brother Ernest's curiosity peaks and other secrets come to light, forcing Peggy and Henryk to question all the loyalties and beliefs they thought they held dear. In one extraordinary summer the lives of two young people will change forever, in a tense and gripping historical drama from Lydia Syson, the author of the acclaimed A World Between Us.
About the Author
---
Lydia Syson is the author of A World Between Us. She has been a BBC World Service radio listener in Botswana, a producer in London, and then became a non-medical doctor. She also wrote a biography of Britain's first fertility guru, Doctor of Love: James Graham and his Celestial Bed.