Trees: A Complete Guide to Their Biology and Structure (Paperback)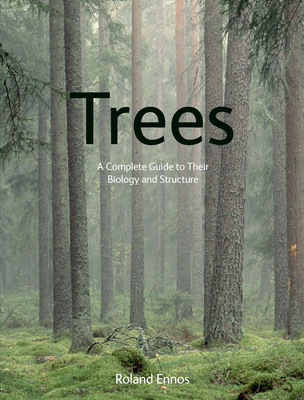 $19.95
Email or call for price.
Description
---
Trees are vital components of the landscape and have been exploited by humans since the beginning of our history. They cover huge areas of the globe, from the rainforests of the central tropics to the conifer forests of the subarctic, and from high up mountains right down to the seashore.Roland Ennos allows readers to better understand trees and their structure by answering questions that include: How did trees evolve? How do they stand up? Why are there so many different types? How and why do we use them? He also explores the evolution of the first trees to the enormous diversity of tree life today. Illustrated with more than 120 stunning color images from around the world, Trees provides fascinating insights into the biology of these magnificent plants.
About the Author
---
Roland Ennos is Professor of Biological Sciences at the School of Biological, Biomedical and Environmental Sciences at the University of Hull. His research has taken him to forests around the world, which has provided the inspiration for this book.