Still Amidst the Storm: A Family Man's Search for Peace in an Anxious World (Paperback)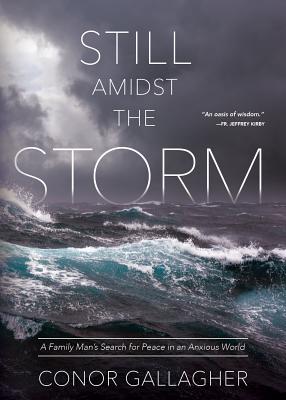 Description
---
"Peace Be still " Mark 4:39
The apostles are trapped in a mighty storm, their fishing boat on the brink of capsizing. . . . And Jesus slept. This confused, scared, and even angered the apostles, who could not fight back the storm. But as always, Christ is our model. In these modern times, we often find ourselves adrift in a storm of stress, anxiety, and chronic busy-ness. We all suffer from it. In these moments, it's easy to react like the apostles. To panic, to become angry, to be frightened. But like Christ, we should strive to be still amidst the storm. Here, Conor Gallagher (as a father of 12, no stranger to life's chaos) helps you reflect upon and cultivate three remedies to the stress of modern life:
encountering God in the present moment which requires of a stillness of mind, to remain in the moment instead of fretting over past mistakes or future anxieties
listening to the voice of God, which can only be heard by blocking out the relentless noise of the world and calming our increasingly restless souls
resting in serene stillness by resisting the stir-crazy spirit of the world and rejecting busy-ness for busy-ness sake
In a world that constantly bombards us with noise, this little book offers a wealth of practical advice and real-world guidance on how to cut out stress, anxiety, and worry so that we may rest in the Lord and hear his voice, so that we may be
Still Amidst the Storm.
About the Author
---
Conor Gallagher earned both his Masters in Philosophy and Juris Doctorate from The Catholic University of America. He began his professional career as a Law Clerk to the Honorable Robert J. Conrad, Chief Judge of the Western District of North Carolina. He has been an adjunct Professor of Philosophy and Political Philosophy at Belmont Abbey College. He is currently Vice President of Publishing of Saint Benedict Press and TAN Books, and Executive Producer of Catholic Courses. He and his wife Ashley, are the proud parents of nine great children. Conor and his family live in Fort Mill, South Carolina.