Urban Princess: The Power of Choice: Series 1 (Paperback)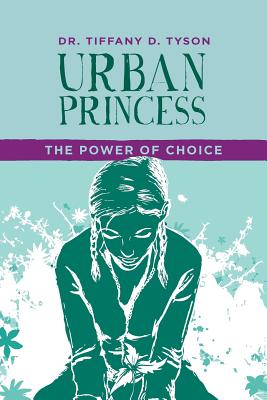 $10.99
Usually Ships in 1-5 Days
Description
---
Teenagers face a complicated, ever-changing world. Just as their bodies mature, so do their thoughts, attitudes, and emotions. The process is not always easy. Mood swings are not just hormonal. Pressure from peers, home life, and increasing responsibilities make this a challenging period in anyone's life.
In Urban Princess, Dr. Tiffany D. Tyson introduced readers to a cast of complex teenagers and young adults. In her new outing, Urban Princess Empowerment Series: The Power of Choice Tyson puts her characters into situations adolescents face every day, from bullying and relationships to substance abuse, self-esteem, and that holy grail of society, popularity.
With each story, Tyson deals with a specific issue, combining her own experiences as a teen and young adult with her training in behavioral health. Each story ends with a series of suggestions, advice, and worksheets to help readers solidify their own thoughts and evaluate how they react to such situations in real life.
How will you respond to the challenges of young adulthood? It's OK not to know. After all, you're still finding your own way. Tyson can help you find the answer that's right for you.
About the Author
---
Dr. Tiffany D. Tyson is a native North Carolinian and the author of Urban Princess. She received her bachelor of science degree in nursing from Barton College in Wilson, North Carolina. After earning her bachelor's, Tyson went on to receive a master of science degree in nursing from Duke University in Durham, North Carolina, and her clinical doctorate in mental health from Robert Morris University in Moon Township, Pennsylvania. Tyson has taught as an assistant nursing professor and currently works in the behavioral health field as a psychiatric nurse practitioner.