Killer Instinct (Mass Market)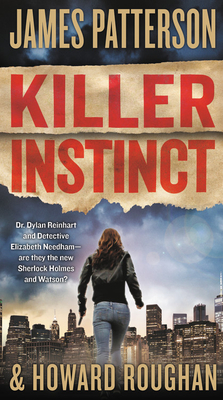 $9.99

Usually Ships in 1-5 Days
Other Books in Series
This is book number 2 in the Instinct series.
Description
---
Dr. Dylan Reinhart and Detective Elizabeth Needham reunite to stop the most sinister plot against New York City since 9/11 The murder of an Ivy League professor pulls Dr. Dylan Reinhart out of his ivory tower and onto the streets of New York, where he reunites with his old partner, Detective Elizabeth Needham. As the worst act of terror since 9/11 strikes the city, a name on the casualty list rocks Dylan's world. Is his secret past about to be brought to light?

As the terrorist attack unfolds, Elizabeth Needham does something courageous that thrusts her into the media spotlight. She's a reluctant hero. And thanks to the attention, she also becomes a prime target for the ruthless murderer behind the attack.

Dylan literally wrote the book on the psychology of murder, and he and Elizabeth have solved cases that have baffled conventional detectives. But the sociopath they're facing this time is the opposite of a textbook case. There's no time to study for the test he's about to give them. And if they fail, they die.
 
About the Author
---
James Patterson is the world's bestselling author and most trusted storyteller. He has created many enduring fictional characters and series, including Alex Cross, the Women's Murder Club, Michael Bennett, Maximum Ride, Middle School, and I Funny. Among his notable literary collaborations are The President Is Missing, with President Bill Clinton, and the Max Einstein series, produced in partnership with the Albert Einstein Estate.
Patterson's writing career is characterized by a single mission: to prove that there is no such thing as a person who "doesn't like to read," only people who haven't found the right book. He's given over three million books to schoolkids and the military, donated more than seventy million dollars to support education, and endowed over five thousand college scholarships for teachers. The National Book Foundation recently presented Patterson with the Literarian Award for Outstanding Service to the American Literary Community, and he is also the recipient of an Edgar Award and six Emmy Awards. He lives in Florida with his family.
Howard Roughan has cowritten several books with James Patterson and is the author of The Promise of a Lie and The Up and Comer. He lives in Florida with his wife and son.