Judas Lib/E: How a Sister's Testimony Brought Down a Criminal MasterMind (Compact Disc)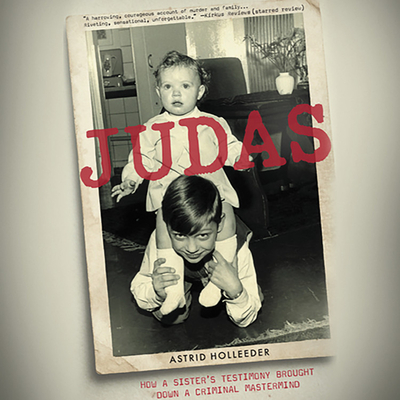 Staff Reviews
---
Chilling and full of suspense! How do you escape a murderous psychopath brother who suspects treachery at every turn? 
The narration of the audiobook by Naomi Frederick is mesmerizing!
— Mike Kelleher
Description
---
The inside account of the life and trial of one of the world's most infamous criminals, by his closest confidante and biggest traitor-his sister.
Best known for his involvement in the 1983 kidnapping of the CEO and Chairman of Heineken brewing company, Willem Holleeder is one of the most notorious criminals in contemporary history. But his latest conviction is quickly becoming the trial of the century. Charged for his involvement in multiple assassinations, including that of his former partner and brother-in-law, Holleeder is finally being put on trial for murder, all due to the involvement and shocking testimony of his own family. Having spent years as his unwilling consigliere, Holleeder's own sister Astrid is now breaking her silence and going on the record.
In this stunning memoir, Astrid reveals decades of familial manipulation and fear and her own thrilling experience working as a double cross, preserving her brother's trust just so that she could get enough information to put him away for life. Judas is the intimate account of this remarkable story: a tale of Astrid's deeply personal betrayal set against the backdrop of their haunting family history and the gripping world of the Dutch underground.