Daisy Diaz Shakes Up Camp (Social Studies Connects) (Paperback)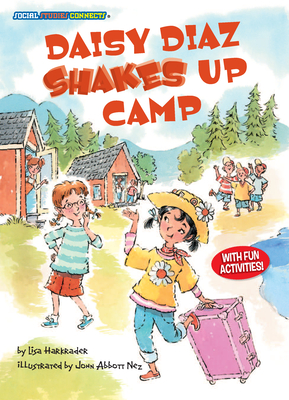 $5.95
Email or call for price.
Description
---
The popular Social Studies Connects series links history, geography, civics and economics to kids' daily lives. Featuring stories with diverse characters who face situations young readers can relate to, these books support reading and social studies skills including researching, inferring, comparing, and communication. An activity to stimulate curiosity about the world is included in each book!

When Daisy Diaz bursts into camp, everything starts to change! But what about the bragging boys at the camp next door? What can Daisy do about them? (Social Studies Topic: Econics/Trade & Interdependance)
About the Author
---
Lisa Harkrader is the author of a number of children's and young adult books, including the award-winning Airball: My Life in Briefs and The Adventures of Beanboy, as well as several titles for Kane Press. John Abbott Nez has illustrated books of all sorts. John sometimes works in traditional mediums with real paints. He also makes digital art on his computer. John lives in Seattle.