Day Hiking Olympic Peninsula, 2nd Edition: National Park / Coastal Beaches / Southwest Washington (Paperback)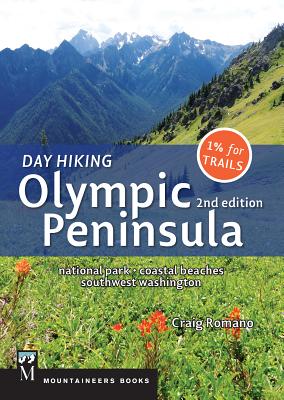 $18.95

Usually Ships in 1-5 Days
Description
---
Completely updated, including all new photos
25 entirely new hikes added to this edition--136 hikes total
11 new nature trails: shorter interpretive trails that are less than 3 miles round-trip, less than 500 feet of elevation gain, and often paved
This handsome guide is full of charts and easy-to-find information that will help you quickly select your ideal hike. And once you're on the trail, you'll enjoy the sidebars on flora and fauna, and historical highlights that accompany many of the routes.
There is a full-color front map and then two-color section maps, along with clear driving directions to the trail head, options for nearby camping, ratings for trail difficulty and photos of what you'll see on your hike. Hikes are typically less than 12 miles round trip. The Day Hiking series guidebooks are the most comprehensive and attractive trail guides available for Washington state.
**Mountaineers Books designates 1 percent of the sales of select guidebooks in our Day Hiking series toward volunteer trail maintenance.
For this book, our 1 percent of sales is going to
Washington Trails Association (WTA)
. WTA hosts more than 750 work parties throughout Washington's Cascades and Olympics each year, with volunteers clearing downed logs after spring snowmelt, cutting away brush, retreading worn stretches of trail, and building bridges and turnpikes. Their efforts are essential to the land managers who maintain thousands of acres on shoestring budgets. Reprinted and updated in 2019.